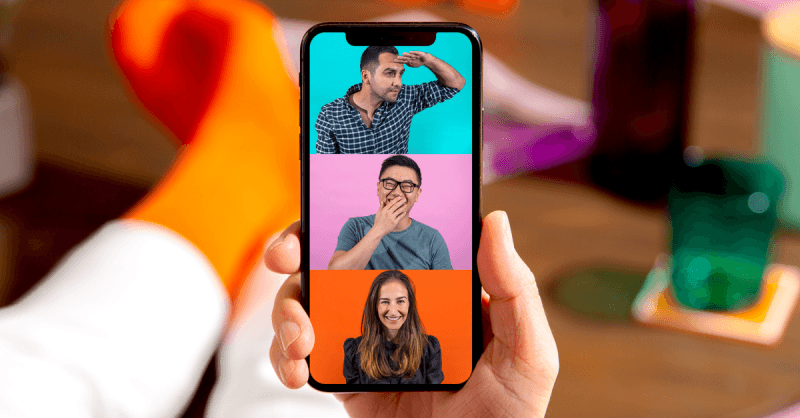 9 ways to stay connected while social distancing
While we're all doing the best we can to stop the spread of COVID-19 and flatten the curve, staying home for long periods of time can feel isolating, leading to bouts of cabin fever.

In this trying time, it's important to keep in mind there's still plenty of online activities that help us stay connected with loved ones while we self-isolate.
1. Set up regular video calls with friends
So, Sunday brunch is cancelled, but that doesn't mean you can't see and talk to your pals! Set up regular video calls to keep in touch and stay connected with the people you love. They need to connect and feel supported just as much as you do. We're all going through this together.

You might already have a preferred way of video calling, but if you don't, some of the most popular apps are Skype,Google Hangouts,and Houseparty. The latter allows you to bring additional fun to the table with Trivia, games, and more.

To make sure you're prepared for the many hours of laughter and joy online, check out our mobile phone plans which come stacked with mobile data at incredibly affordable price points to help you stay connected.
2. Get dressed! Wash your hair!
Sitting around in pyjamas might be cute for the first few days of self-isolation, but it gets a little gross after a while. Putting in the effort to wear real clothes and keep your hair clean and put on makeup if you wear it can help keep things feeling normal.
Take the time for some self care, even if you're not leaving the house. It will make connecting with people that much easier if you don't have to hastily brush your hair and teeth when they want to video chat.

Post to social media (if you like) with hashtags like #GetDressed or #DressUpFriday to add to the supportive online community of people staying connected even while distanced.
3. Did someone say fashion show?
Speaking of getting dressed, don't you have one or two (or 10) items of clothing hidden in the back of your wardrobe you've always meant to wear but never did? Try them on and show them off!
Start a fashion show with friends while video calling and maybe you'll discover that outfit you never wear receives glowing reviews from friends and becomes part of your everyday outfit rotation. All while staying connected and connecting with others!
4. Do a movie night with friends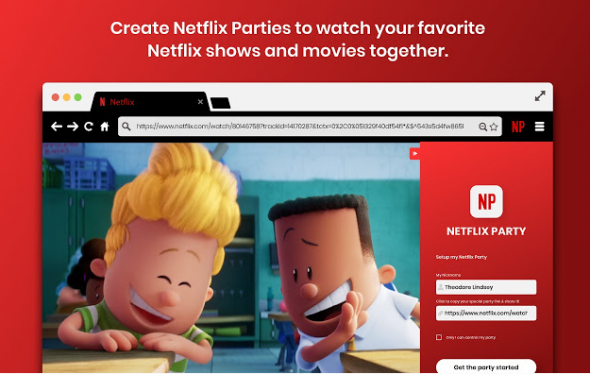 There's nothing quite like sitting down together to watch a movie or three with friends and a big bowl of popcorn. You can't all be on the same couch, but plugins like Netflix Party for Chrome organises a stream session so that you're all watching the movie or TV show at the exact same time. And there's a built-in chat feature so you can still talk and annoy that one friend that just wants to watch the movie.
Check out what's new on Netflix and start planning your next movie night.
5. Learn a new skill and find a new community
When your self-isolating, staying connected with friends is important, but this can also be an opportunity to make new friends too.

All of us are feeling a little alone and looking to connect with others and a great way to do that is with mutual interests and hobbies. Start a new skill or hobby and check for online communities.

Start a new Twitter, Instagram, Reddit account or YouTube channel for your new hobby and start talking to other people. Not only will you be able to speak to other real humans instead of that weird stain on your wall ("have you always been there?"), they might even help you learn a skill faster than you would on your own.
6. Go to the zoo (virtually!)
A lot of artists are feeling the isolation too, and are performing live from their homes. A public gathering isn't an option anymore, so musicians are hosting performances on YouTube or Instagram Live, so make sure you keep an eye on your faves.

Stay at Home Festival has a full calendar of live events you can join from the comfort of your home, with everything from guided meditation to book talks and virtual dance parties.
8. Keep (or start) exercising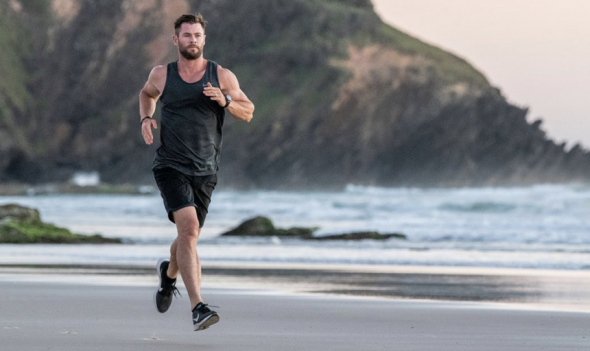 We've all seen the video of the instructor teaching a class from a roof to people on their balcony, which is a great way to stay healthy and connected. Sadly, not all of us live in buildings with fitness instructors so we're left to find fitness online.

Not only are there plenty great workout apps to try out (Chris Hemsworth's Centr app is free for six weeks!!), there are also apps you can incorporate into your daily routine. Connect with friends via your chosen app and share your results for a little friendly competition while isolated.
9. Finally, an excuse to play video games all day!
In this time of isolation, a lot of people are dusting off their old gaming consoles or downloading a new game for the first time.

Do some browsing and find a competitive or cooperative game you can play with friends online and the best games to play on your phone. You might want to check out Overcooked where you work together in a hectic kitchen to get food out on time, all with a very cute aesthetic—great for all ages.

There are also games like Rocket League, a game where you play as cars playing soccer. There are even versions of Uno and other card games you can play online together! Loneliness and isolation are easier to defeat when you're having fun with friends.

It's unclear how long we might all be self-isolating, so it's important to establish ways of connecting with friends so that you can stay connected, even if you're miles apart so that you're only physically isolated, not socially isolated.