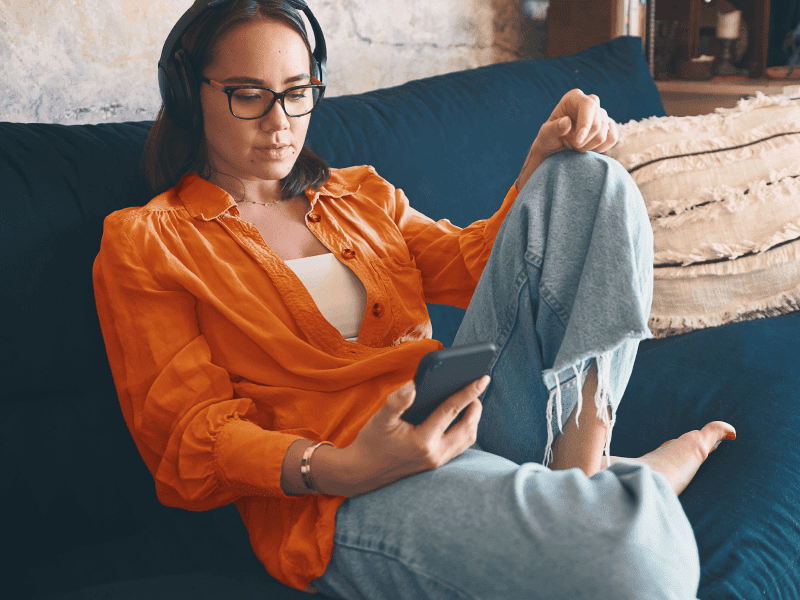 The Best Self Care Apps Of 2021
While it's all fun and games seeing endless memes about packed gyms during the first week of the year, building good habits early into the new year can go a long way in helping you achieve your new year's resolutions.
There are obviously many different perspectives about what people define 'self-care' to be. The key thing to remember is that it's a process that involves investing time in your overall wellbeing.
Whether it's daily meditation, reducing your mobile screen time, tracking fitness goals, or implementing a better sleeping routine, self-care is whatever makes you feel at peace and helps you become a better version of your current self.

While you could indeed argue that disconnecting from our phones has become one of the more important aspects of self-care, our beloved mobile devices also provide practical ways to monitor and achieve the goals we set for ourselves at the start of a new year.
To help inspire your self-care journey in 2021, we've rounded up our favourite self-care apps for iOS and Android.
Headspace: Meditation & Sleep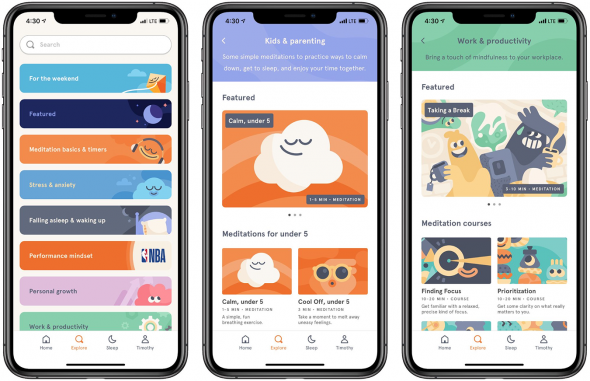 Led by former Buddhist monk Andy Puddicombe, Headspace offers guided meditation and is a great option for meditation novices looking to establish a new self-care routine.

Besides offering simple how-to instructions, each meditation teaches breathing and body-awareness exercises. The premise is to take at least ten minutes a day to listen in and clear your mind.
From meditations that assist with stress and anxiety to concentration-boosting exercises, Headspace has a huge range of guided exercises and since 2012 has continued to set the bar in terms of high-quality meditation apps.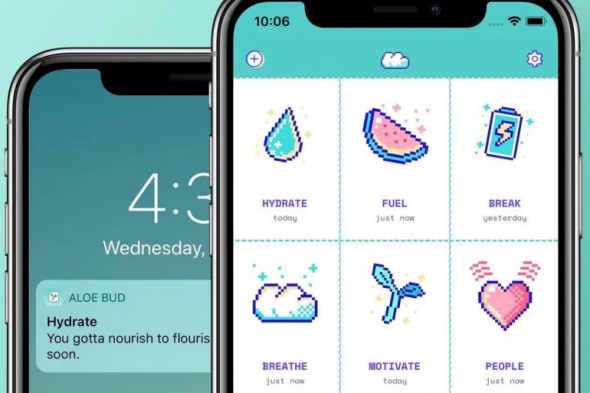 Aloe Bud is an easy to use app which is all about providing you with meaningful reminders throughout the day. The app gently brings awareness to self-care activities, using encouraging push notifications.

Whether it's a notification to drink more water, a reminder to check in with your mates, or get some fresh air, the app is driven from reminders you set yourself and offers a refreshing change from the usual notifications we often receive on our phones.
amaysim mobile plans are powered by the Optus 4G Plus Network and include loads of data.
If you play games to distract yourself or wind down from a long day, this app could be exactly what you're looking for.
Lumosity's cognitive training program is a fun, interactive way to train your brain and learn about how your mind works. Used by over 100 million people worldwide, Lumosity's program consists of science-based games designed to exercise memory, attention, speed, flexibility and problem-solving.

Not only that, you'll get to put your skills to the test when you first download the app, with a 10-minute Fit Test to set your baseline scores and see how you compare with others your age.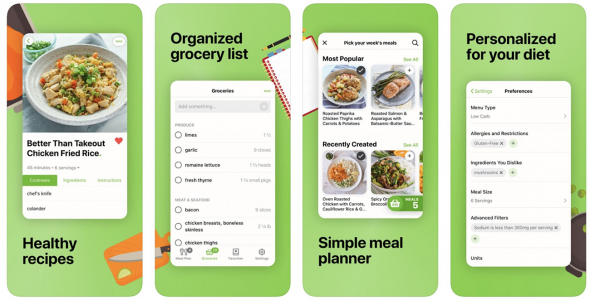 Mealime is a simple way for busy singles, couples, and families to plan their meals and eat healthier. Not only that, most of the recipes available in Mealime are designed to be cooked in under 30 minutes, making it the perfect option for on-the-go eaters.
The app is simple to use and builds grocery lists from your recipe selections, helping you keep track of all the ingredients you'll need to cook up a storm.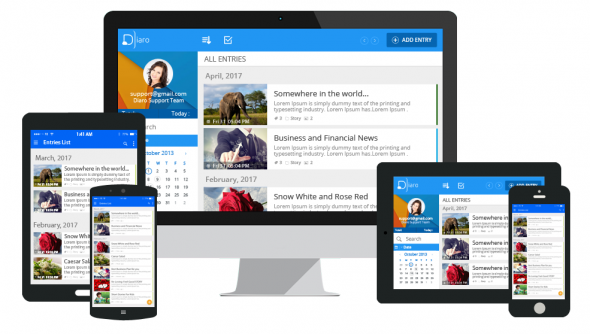 Keeping a journal is one of the best ways to see how much you've accomplished throughout the year - it can also extremely therapeutic to jot down your thoughts and feelings.
While you do have the option of using the default notes app on your device. If you're looking for something with a bit more juice, check out Diaro. It's a multi-platform diary, journal app designed to record your activities, appointments, thoughts, feelings and ideas, and syncs data across all your devices.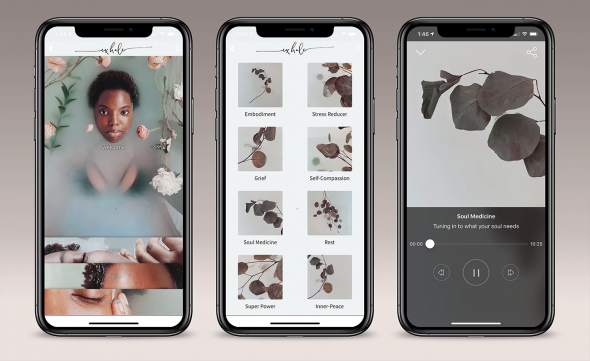 Exhale is an emotional well-being app designed specifically for and curated by Black, Indigenous women of color (BIWOC). The app includes an impressive looking UI, focusing on five key areas of well-being: affirmations, breathe work, meditations, guided visualisations and coaching talks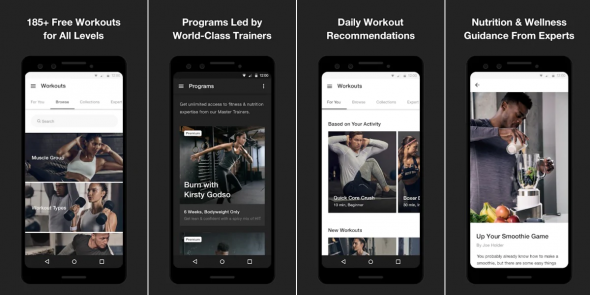 For years, the Nike Training Club App (NTC) has set the bar as one of the best all-around fitness apps.
NTC offers 185+ free workouts including invigorating yoga classes, guided running programs, HIIT and bodyweight-only exercises. Not only is the app packed with fitness goodness, its design is clean and easy to navigate, and the majority of workouts can be done with minimal or no equipment at all, making it the perfect option for those who like to workout at home.