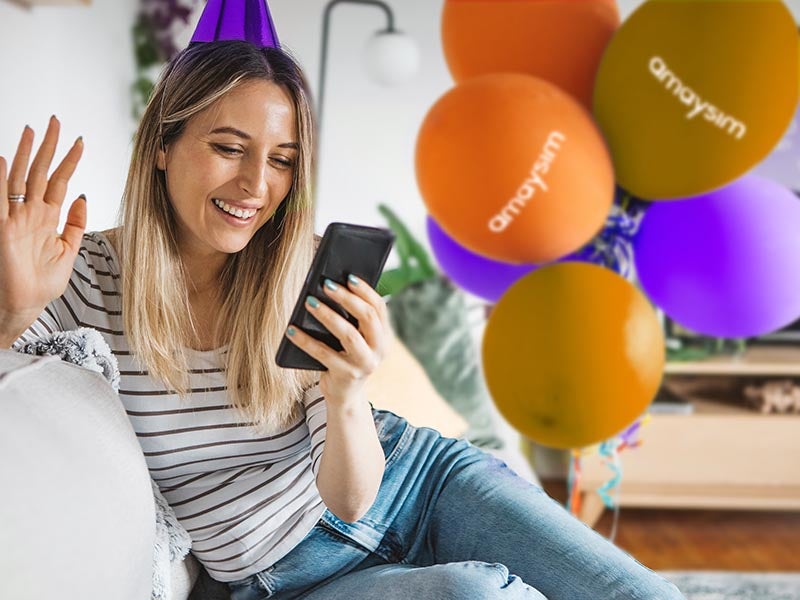 7 helpful apps for putting on a party
Ah, brace yourselves, party enthusiasts, for the jingle bells are drawing near and the festive season is about to hit us like a glitter bomb at a unicorn parade! It's that time of the year when even your grandmother's knitting circle transforms into a dance floor! As the calendar flips to the merry months, it's not just the twinkling lights on the tree that should shine – it's your party skills too! Throwing a party can be a whirlwind of excitement, but the organisational challenges can sometimes dampen the fun. Fortunately, in today's digital age, there's a party-planning app for practically every aspect of your event. From invitations to decorations, here are seven of the most helpful apps that will turn your party planning woes into woohoos.
Evite: Party Planning Made Easy
Evite is the ultimate party planning sidekick. With its colourful and customisable digital invitations, you can send out invites in a breeze. It also tracks RSVPs and sends timely reminders, ensuring that you have a clear guest list and can focus on the fun stuff - like planning the menu!
Pinterest: Your Virtual Party Planner
Pinterest is where ideas come to life, especially when it comes to party planning. Whether you need decor inspiration, unique themes, or DIY crafts, Pinterest has boards curated by party enthusiasts worldwide. Get ready to dive into a treasure trove of creativity and add a touch of pizzazz to your party.
Party Planner Lite: Your Pocket-Sized Party Assistant
Party Planner Lite is a godsend for anyone who loves throwing a good shindig without drowning in a sea of post-it notes and scribbled-on napkins. This app is your virtual party planning sidekick, offering a delightful mix of simplicity and efficiency. With intuitive features that range from guest list management and RSVP tracking to budget planning and task organization, Party Planner Lite takes the stress out of party planning and lets you focus on the fun part – like choosing the perfect playlist or debating between confetti or glitter cannons.
Trello: Collaborative Party Planning at its Best
Trello takes teamwork to the next level. This app lets you create boards and collaborate with friends or family members in real-time. Delegate tasks, share ideas, and keep everyone in the loop effortlessly. It's like having a virtual party committee in your pocket, ensuring that no detail is overlooked.
The Australian summer weather can be unpredictable, so turning to the trusty Bureau of Meteorology (BoM) to keep you updated is a no-brainer. Will it be a scorcher like the Outback or a rainy day in Melbourne? Stay ahead of the game, plan your party accordingly, and avoid any weather surprises. The mobile app has a great balance of a simple interface with detailed data.
Heads Up: Loud and Laughable Fun
No party is complete without games, and Heads Up is the app that brings the fun. Covering themes of celebrities, movies, accents and more, this app allows you to say goodbye to awkward silences and hello to laughter and friendly competition.
UberEats: Food, Glorious Food
Last but certainly not least, UberEats is your savior for party food. With a vast array of restaurants and cuisines, you can cater to diverse tastes without having to step foot in the kitchen. Simply place your order through the app, and voila - a delicious feast arrives at your doorstep, leaving you more time to enjoy the party.
So there they are! Organising a party has never been this seamless and enjoyable, thanks to these fantastic apps. Whether you're planning a birthday bash, a cozy dinner party, or a big celebratory event, let these apps be your guiding stars.